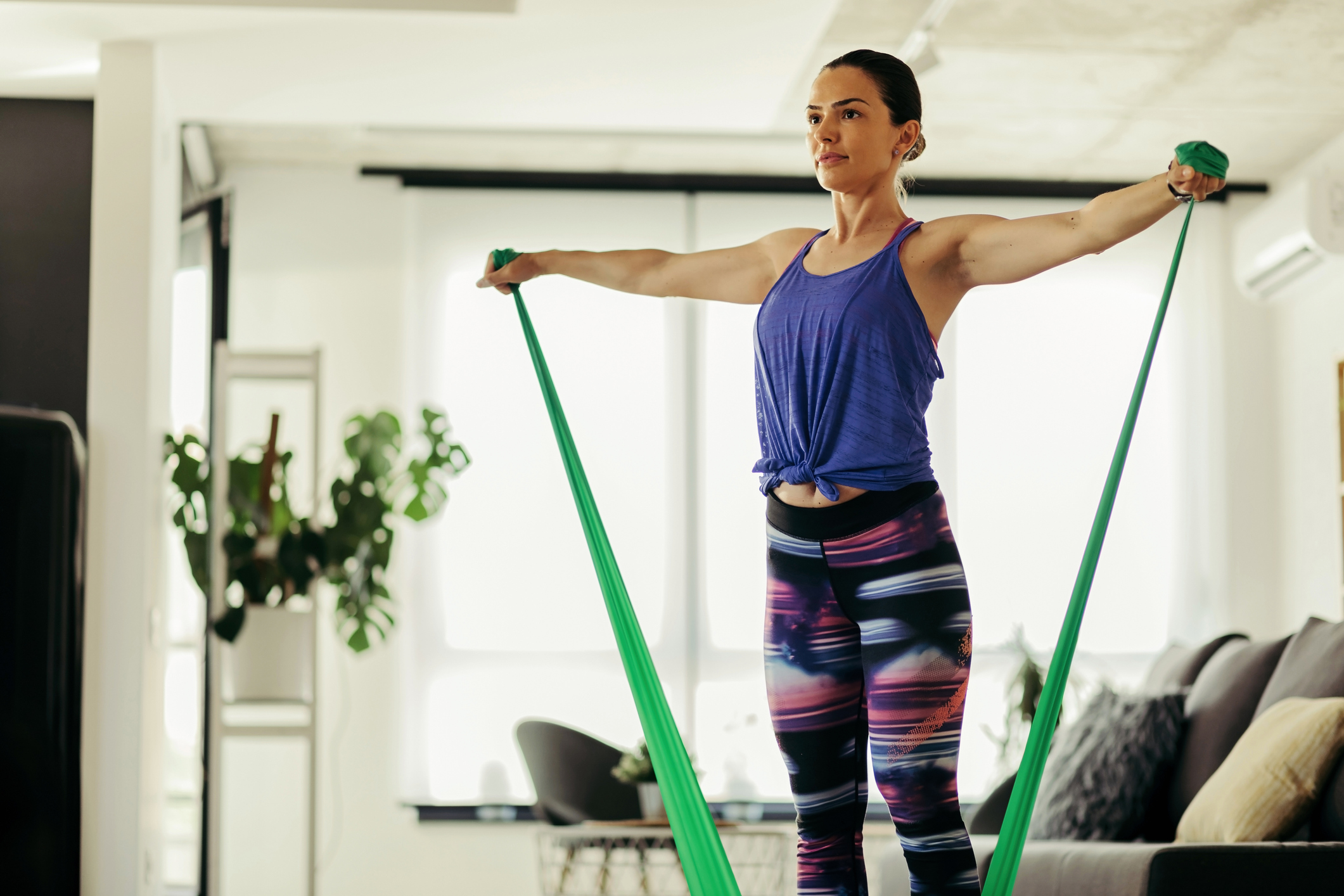 Strength training (a.k.a. resistance training) is an essential part of any overall fitness program because it helps develop strong bones, manage weight, and enhance one's quality of life. It involves using your own bodyweight or tools, like dumbbells or resistance bands, to build muscle mass, strength, and endurance. While I recommend that everyone include strength training into their fitness regimen, it is especially important for women because it helps preserve and enhance muscle mass at any age.
Why strength training is important:
Weight Management – Strength training helps with managing or losing weight, and it improves your metabolism to help you burn more calories. Especially in any weight loss program or phase, you want to add regular strength training to tone your muscles and shape.
Healthy Bones – Prevent or reduce the risk of osteopenia or osteoporosis by putting stress on bones, strength training can increase bone density.
Quality of Life – It improves your quality of life and ability to do daily activities like lifting shopping bags, housecleaning, and getting into and out of a car.
Joint Protection – If we protect our joints with healthy muscle tissue around them, they will not be as prone to injury or damage.
Improved Balance – Reduce the Risk of Falling – This is very important for long term independence and quality of life. Think about playing with your grandchildren, getting to the floor, reaching up into your kitchen cabinet, etc.
Overall Health – Regular physical activity including strength training has shown to reduce the signs and symptoms of many chronic diseases such as arthritis, back problems, obesity, heart disease, hypertension, depression, diabetes, and mood disorders.
Strength training can be done at home, outdoors, or in the gym. Common tools are body weight, tubing or resistance bands, hand weights, weight machines like in the gym, and a suspension trainer like the TRX.
Weights are one clever way to get a stronger core and abs, achieve better posture, and gain overall health, and you don't need fancy equipment to get started. All you need is a mat, some light weights (soup cans work as well) and a heavier set if you prefer. Recently, ring bands or mini bands have become quite popular too. They are versatile, portable, lightweight and fit into luggage so you can take your gym with you on any trip.
If you would like to get some pointers to get started with strength training, join me on Tuesdays either at 7am – Pacific Time (afternoon in Germany) or 5pm – Pacific Time for a group workout on Zoom. We have been doing this for a year now and have grown quite an international community through different time zones.
The TRX suspension trainer is another tool that has become very popular this past decade. TRX, "Total Body Resistance Exercise", is a revolutionary workout method that uses your body weight against gravity as resistance to build strength, balance, coordination, flexibility, and core and joint stability. If you want to get a step further and want to look into investing in a TRX suspension trainer, let me know please as I can provide you with a coupon code for a purchase.
What I love about the TRX is that it is so versatile – it comes in a little bag and is portable; it can be hooked on a tree, monkey bar at a playground, pole, beam, fence, or above your door at home without any screws, etc.
I teach two TRX classes on Zoom – Thursdays and Saturdays. Please check out my schedule for more information and let me know if you want to join any of my classes.
Consult with a doctor before you start any exercise program, especially after an injury, if it has been a while since exercising, or if you are dealing with any health issues.