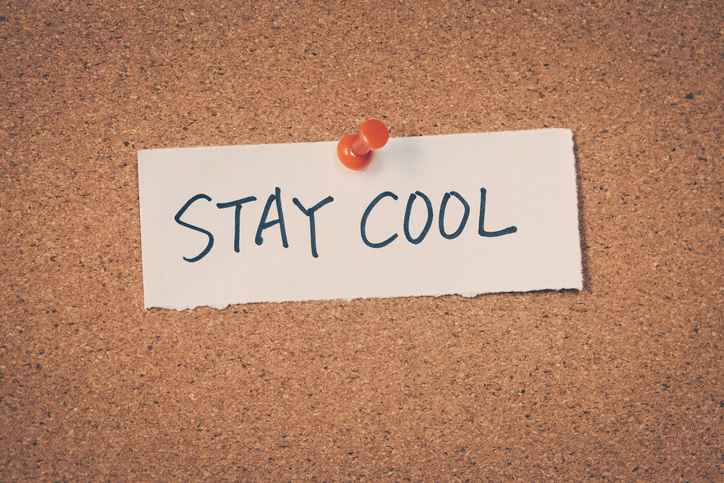 Hello everyone and Happy July!
I hope you have had a wonderful start into the summer, wherever you are. Are you picking up some travel again? What's your plan for this time of the year?
Here in California and along the West Coast temperatures are soaring and wild fires might be imminent. To stay healthy and cool, please make sure you take good care of you and your loved ones. Here are some tips for healthy summer hydration and keeping your body cool:
Hydrate frequently, drink a lot of H2O, stay away from coffee and alcohol as they promote dehydration
Enjoy iced water, iced tea (for example iced mint tea), fruit punch
Peppermint oil on wrists and neck have cooling effect
Go easy on eating, but increase drinking fluids, maybe have smoothies or juices instead of meals
Eat cooler foods: check out the tomato gazpacho recipe in my June newsletter, enjoy salads, build sandwiches
Eat less salty foods (or eliminate salt completely)
Use blinds, blackout cloths, and shades to cover your windows
Spend more time in the shade and wear a hat
Take advantage of cooler public places like libraries and cafes
Wet and freeze washcloths, wear around your neck
Try cold hand or foot baths
Put a bowl of ice cubes in front of a fan for a refreshing breeze
Keep extra water around your house and follow your local emergency preparedness recommendations
My new summer course, the 12-week program "12 Weeks to a Healthier You" is forming and we plan to begin some time in early August, with a focus on the summer season, the wonderful recipes this time has to offer, and to fully dive into a healthier second half of the year. Time to abandon and unlearn the unhealthy habits that have accumulated during the stressful times of Covid and to find our healthy selves again. Let's use the summer time not only to venture more out again into the parks and reconnect with friends and family, but also to focus on our health, get back in charge of our health and immunity and take action. We can use Nature, including Nature's wonderful gardens with all the veggies and fruits this splendid season has to offer, to cook delicious recipes that nurture both body and soul. 
This newsletter, the HEALTH HERALD, will go on break in August and return in the fall with a new quarterly publication schedule. Since my group coaching classes are adjusted seasonally to take advantage of seasonal produce, temperature appropriate activities, and calendar events, I have decided to make the HEALTH HERALD a seasonal newsletter too.
Here's an overview of what's included in my  "12 Weeks to a Healthier You" coursework:
How lifestyle/food choices and health are interrelated and how to become the CEO of your own health and the health of your family.
How the Food Industry works and how it sabotages your health, weight, and how you can break free.
How, regarding your health, food is the problem and food is the solution!
How to create realistic goals, an action plan, and get organized because failing to plan is planning to fail!
How you turn your health dreams and goals of "One Day" into "Day One!!"
How to read food labels and tell real food from processed "junk"
How to get back into your kitchen, and use your kitchen inventory, pantry, appliances and tools to come up with delicious healthy meals by taking out the guesswork
How to incorporate healthy activity, movement, and body work into your daily life, despite hectic schedules and soaring temperatures!
How to manage stress, holidays, eating out, and obstacles like unsupportive (yet) friends and family
How to make wellness your habit with "real food" and lifelong fitness
How to have fun with food and exercise again, and lose some pounds along the way!
Here is how we structure our healthy time together:
12 weekly group Zoom classes scheduled at a time that is convenient for all (covering different time zones)
You'll have access to 6 group Zoom exercises classes (TRX, strength training, foam rolling) that I teach every week.
Daily text support and accountability support
Recordings of exercise classes and topic sections available
Guest speakers include experts on sleep, mindfulness & stress, and meal planning & prepping
Access to valuable resources, books, talks, videos and documentaries
YOU'LL BE SET UP FOR LIFE
If you think you or a loved one would like to discuss how I can help you with your health goals, send me a quick message and we can chat.
Have a wonderful summer everyone, enjoy your loved ones, and stay healthy and cool!
In health, Constance